2015 International Lecture Series
"Bubble, Bubble, Boil & Trouble: Critical Issues We Need to Understand"   
In 2015 CFIS-AIA will continue its international lecture series with a focus on Asia and Africa, two regions of vital importance to the United States. When it comes to Asia, Americans have China on the brain, but the region is enormously diverse. Our talks will emphasize India and Pakistan, two nuclear powers with enormous economic potential, Japan, our restive ally and vital trading partner,  Korea, both the scary North and the dynamic South,  as well as Indonesia, a hopeful democracy and the world's largest Muslim country. Together these presentations will give us a clearer and more rounded understanding of complex, rapidly changing nations that will have enormous impact on the future. Many believe that the 21st century will be the "Asian Century" and under the Obama administration the US has announced a "pivot to Asia. This trend is likely to continue and strengthen in the years ahead. As for Africa, our highly contagious lectures will show that there is much more here than Ebola. The continent is the field where important contemporary issues are being played out. We will look at the question of Chinese immigrants to Africa, US policy there, and the problems of post-conflict transitions. But wait, there will be more! In 2015, CFIS-AIA is planning to give you talks on Ukraine, Russia, Central America and other hot topics.
January Lectures
"The Wonders of India: Art & Architecture"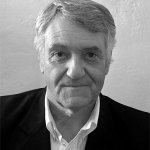 Dr. Ned O'Malia, University of New Mexico
January 11, 2015 (Sun), 3:00 – 5:00 p.m.
Albuquerque Museum of Art & History
Note: Albuquerque Museum seating is limited. We strongly encourage you to register in advance.
India has endowed the world with extraordinary achievements in architecture. It possesses 28 world heritage sites and many more under consideration. This lecture will examine a few of the best known of these structures: The Taj Mahal, the Rajput era Pink Palace of Jaipur, and the erotic temples of Kuranjuro. We shall also discover some lesser known marvels of India, the massive Chhatrapati Shivaji Railroad terminus of Bombay, Fatehpur Sikri and the outlandish Victoria Memorial of Kolkata. Dr. O'Malia will illustrate his talk with wondrous slides from his travels to India. +More Info