Welcome to the Center for International Studies and Albuquerque International Association
We are joining in an effort to make Albuquerque a better place — intellectually vibrant, internationally flavored, exciting, and globally savvy. As they say, "it takes a village" to achieve these goals. You can be part of this village. With your support, AIA will go forward with its mission: to bring the world to Albuquerque, and Albuquerque to the world.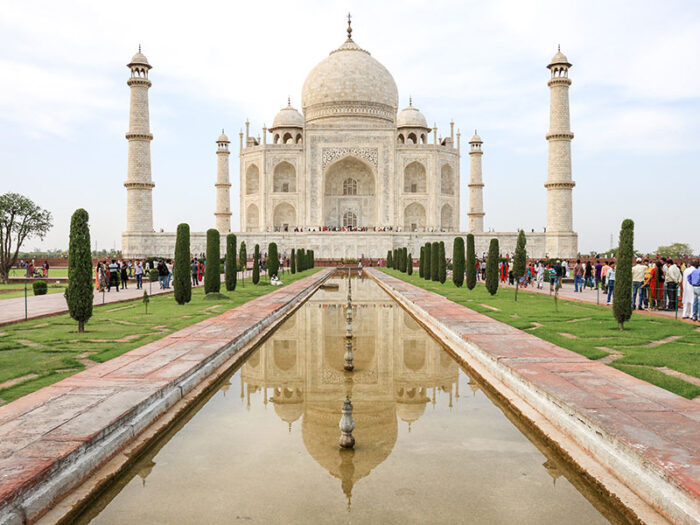 Good news, Albuquerque International Association community! We've been hard at work behind the scenes planning for the future and now the AIA is ready to move forward with a full range of stimulating and compelling programs to be offered over the coming months.
Everything kicks off in August with a lecture by Professor Emeritus Byron Lindsey of UNM's Department of Foreign Languages and Literatures. His lecture on August 19 at 3 pm is entitled "The Coolest Killer: Putin's Use of Lies, Corruption and Ressentiment for Total Power and War, 2000-2022" and traces the history of Vladimir Putin's rule of Russia from 2000 to the present, with a focus on the evolvement of his political methods and the state tools he has employed in establishing a stable regime. It is certain to be a thought-provoking presentation that you will not want to miss. More details and registration will be posted soon.
Next up, is the return of AIA's annual International Bazaar and Potluck on Sunday, August 28 at 5 pm. This popular event is a special opportunity to shop for treasures around the world, combined with an international eating extravaganza. Members and their guests bring dishes from around the world to share with all who attend and also donate internationally themed items for the bazaar. Please RSVP your attendance only to this free event to info@abqinternational.org. You may contact Fran A'Hern Smith at franahernsmith@gmail.com with the international items you plan to donate for the bazaar.
Going forward, the AIA plans to present programs on a monthly basis through November, with a variety of offerings on political and cultural topics. Programs to be offered during the fall/winter season will be announced later this summer. AIA members are welcome to submit their suggestions for programs to our Program Committee at info@abqinternational.org.
Memberships are now being offered at a half-price rate for the July 1 through December 31 period. See the membership page for more information.
We greatly appreciate your patience during these last several months while the AIA has been undergoing a period of transition and reorganization. We invite you to stay tuned in the coming months as we once again start offering exciting programs for our membership and the general public.
Thursday, Nov 17th – Dr. Terry McNearney, MD will explore pain from its physiology to its psychology to its impact on populations globally and will offer fascinating insights into the frontiers of pain research and treatment, including novel approaches to medical and nonmedical treatments.
read more
Become a Member of AIA
Membership gives you lower admission prices for AIA events and the opportunity to participate in "members only" events and travel. 
Why Join AIA?
Renew your membership, join, or if you have let your membership lapse, rejoin.
Why Renew Membership? 
You know the reasons why. Membership gives you lower admission prices for AIA events and the opportunity to participate in "members only" events and travel. AIA membership offers you the chance to meet some of the brightest folks in Albuquerque, people with diverse backgrounds and fascinating experiences to share. And, most of all, your membership is a contribution to Albuquerque, the city we love, making it a better place to live and work. It is an investment in ourselves & in our community. 
Become a Member Today
Thank you for your interest, your support, and your intellectual curiosity. Thanks, too, for your challenging questions, sharp comments, brilliant critiques and especially for your beautiful compliments. We welcome your energy and involvement!
We are offering reduced membership rates for the second half of 2022!