Welcome to the Center for International Studies
and Albuquerque International Association
Please sign up for the newsletter to receive information about online events
or send an email to info@abqinternational.org
2021 International Lecture Series
US Foreign Policy and Global Leadership
12 lectures by leading national & local experts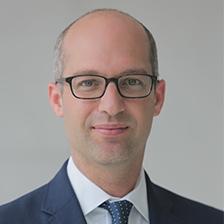 May 7 – 3pm – by Judd Devermont, Director, Africa Program at the Center for Strategic & International Studies (CSIS). What is the future of U.S. engagement in sub-Saharan Africa? CSIS Africa Program Director Judd Devermont will share his perspective on the defining factors of U.S. foreign policy in the region. He will cover the historical contours of U.S. policy, identifying points of continuity and change under the Biden Administration. Mr. Devermont will also discuss how a new division of responsibilities with global allies and regional powers can be envisioned and what the major lines of cooperation on the continent look like in the coming year. He will conclude with some thoughts on opportunities to strengthen ties between the United States and African partners.
read more
Why Join AIA?
Why renew membership? 
We are joining in an effort to make Albuquerque a better place — intellectually vibrant, internationally flavored, exciting, and globally savvy. As they say, "it takes a village" to achieve these goals. You are part of this village. With your support, AIA will go forward with its mission: to bring the world to Albuquerque, and Albuquerque to the world.
Renew your membership, join or if you have let your membership lapse, rejoin.
You know the reasons why. Membership gives you lower admission prices for AIA events and the opportunity to participate in "members only" events and travel. AIA membership offers you the chance to meet some of the brightest folks in Albuquerque, people with diverse backgrounds and fascinating experiences to share. And, most of all, your membership is a contribution to Albuquerque, the city we love, making it a better place to live and work. It is an investment in ourselves & in our community. 
Become a Member Today
Thank you for your interest, your support, and your intellectual curiosity. Thanks, too, for your challenging questions, sharp comments, brilliant critiques and especially for your beautiful compliments. We welcome your energy and involvement!