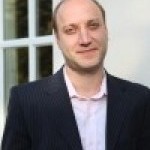 Dr. Jonathan Laurence, Boston College
October 11, 2013
This lecture investigates the possibilities and consequences of anchoring Islam in European domestic institutions. Can state-mosque relations nurture a pragmatic relationship between communities and public authorities? What is the role of foreign governments in the building of mosques, training of imams and other requirements of Muslim religious life in Europe? Dr. Laurence will discuss how recent political change in the countries of origin interacts with the evolution of European Muslims' own engagement – political, religious, cultural and otherwise.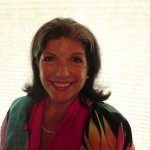 Dr. Mary Anne Saunders, University of New Mexico
September 25, 2013
The world revolution of globalization is rapidly changing the face of American higher education. Everywhere universities are expanding their outreach by enhancing exchange and partnership programs and even establishing campuses abroad. Dr. Mary Anne Saunders will speak to AIA on the latest trends in global education and their implications for the University of New Mexico, Albuquerque and the state. She is currently the Special Assistant for Global Initiatives to UNM President Robert Frank who upon taking the helm at University of New Mexico last October, launched a comprehensive globalization program. In her talk, Dr. Saunders will bring us up to date on the exciting things that are happening at UNM as a result of the new Global Initiative, but she is also well-equipped to put these developments in the broadest perspectives.