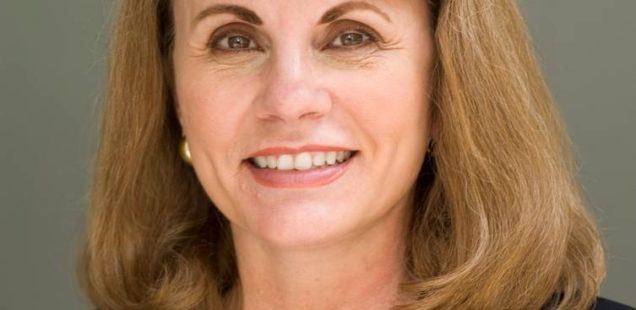 Breaking Carbon's Grip: Pathways to a Clean Energy Future for the US, New Mexico and the World
Melanie Kenderdine, Senior Fellow, Atlantic Council
February 21, 2020 (Fri) 3:00 – 5:00 p.m.
Albuquerque Journal Auditorium
7777 Jefferson Blvd. NE
Continents are on fire.  Glaciers are melting. The impact of mankind's "carbon footprint" is driving climate change with growing and increasingly dire consequences.  Deep decarbonization by mid-century is essential but two thirds of the countries that signed on to the Paris Agreement are not meeting their targets.  Also, clean energy technologies to enable a low carbon future will use significantly higher amounts of metals and minerals than conventional energy sources; many of these resources are not found in the US, raising a range of new energy security concerns for the planet's survival.  Melanie Kenderdine's talk will help us better grasp the problem and consider possible solutions.   She will focus on global and national trends, issues and investments for deep decarbonization of energy systems and an assessment of a range of energy security issues related to this transition. She will discuss the technology options and policy pathways that can help achieve a clean energy future for the US and in other parts of the world, including New Mexico.
Melanie Kenderdine is currently a senior fellow at the Atlantic Council's Global Energy Center and a principal of the Energy Futures Initiative, a Washington think tank she founded with former Secretary of Energy, Ernest Moniz. She has a long and distinguished career in the field of energy and energy policy.  An Albuquerque native and a graduate of UNM, she was chief of staff and legislative director for NM Congressman Bill Richardson.  In 1993 President Clinton appointed her to several key posts at the US Department of Energy, including senior policy adviser to the secretary and director of DOE's Office of Policy.  From 2001 to 2007 she was vice president of Washington Operations for the Gas Technology Institute and also established a not-for-profit company: Research Partnership to Secure Energy for America.  In 2007, she helped establish the MIT Energy Initiative, serving as its Executive Director until 2013. From 2013 to 2017 she served at DOE as the Energy Counselor to the Secretary and director of the Office of Energy Policy and Systems Analysis.
Lecture: $15/Albuquerque International Association (AIA) Members, $25/Non-Members; Students (under 30) with ID – Free. Please address checks to AIA and mail to AIA, PO Box 92995, Albuquerque, NM 87199 by February 19, 2020. You can also pay on-line with credit card or at the door (cash or check only).

*Early Bird 20% Discount: $12/AIA Members, $20/Non-Members. Payment deadline is February 14, 2020.
Sponsored by Peter Marks & MK Biesel
Supported by the City of Albuquerque