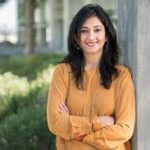 Sanjay Kadu & Sajini Badrinarayan, Dekker/Perich/Sabatini
February 10, 2019
In their presentation, two brilliant Indian-American architects –  Sanjay Kadu and Sajini Bandrinarayan – will give you a splendid introduction to the Indo-Saracenic Architecture style of the great Mysore Palace, Dravidian architecture in south India, and the Indo-Portuguese architecture with Mughal influence adorning Goa's landscape. They will also provide insight into the principles that guided ancient temple designs and its influence on Indian Architecture.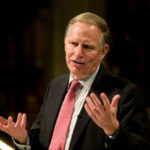 T.R. Reid, Award-winning Journalist
January 25, 2019
Do Americans pay more tax or less than citizens of other rich democracies? (Answer: far less). Could our tax system be fairer? Could it be simpler? (Answers: Yes, and Yes). Reid will take us on a world tour of tax systems and the efforts to reform them and will show how the design of a tax system can enhance rather than hobble economies. Doing our taxes will never be America's favorite pastime, but Reid will give us useful ideas as we cope with the tax reform changes.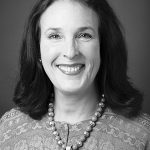 Dr. Diana McDonald, Ph.D.
January 13, 2019
Much of modern art is viewed in the present, in a sort of vacuum. But where did it really come from? Why were artists in the late 19th century and the early 20th century looking at, and borrowing from, what they deemed "Primitive Art"?  What are the traditions that lay behind much of modern European and American art: Abstraction, Cubism, Color Field painting, Earth Art, and more? Dr. McDonald will explore the ancient art that reverberated through the ages, down to us, with an emphasis on Pre-Columbian art (also called Ancient American or Pre-Hispanic Art) that inspired artists, especially Gauguin, Henry Moore, Paul Klee and others.