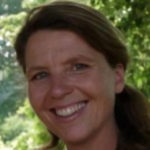 Dr. Susanne Riedel, Associate Professor of Art History, UNM
January 12, 2020
The BAUHAUS is one of the most innovative, interdisciplinary, and influential art schools of the 20th century. Artists from international backgrounds and with broadly diverse views worked together to shape a new way of living, and use art to evoke a new way of thinking for the modern world. Susanne Riedel will take us on a historical journey of BAUHAUS artists and ideas and address how BAUHAUS influenced art, architectural trends and art education in the decades since its demise.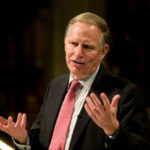 T.R. Reid, Award-winning Journalist
January 24, 2020
With more than a quarter of its population over 65, Japan is making major economic and cultural adjustments to deal with the flood of kōreisha  (高齢者)– "upper age persons." This brings some problems; the nation now has more deaths than births every year. But many kōreisha are having the time of their lives –growing old and loving it. And the economic impact has been minimal. As other wealthy democracies, including the U.S., face the same demographic transition, Japan can teach us how to turn gray with humor and grace.