Unlike most of the nations of Western Europe in the 1920s, Spain was not shepherded through the decade by a liberal democratic polity but rather by the dictatorship of Miguel Primo de Rivera, 1923-1930. Although Spain grappled with the effects of the 1918-1919 pandemic, labor unrest after the Russian Revolution, and an embarrassing and tragic colonial defeat in 1921, the Primo de Rivera dictatorship actually brought some political and economic stability that allowed Spain to "roar"—at least to some measure—with the rest of Western Europe during the 1920s.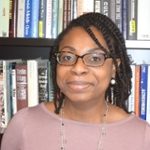 Tiffany Florvil, Ph.D., UNM
February 9, 2020
UPDATE as of 2/5: Due to the speaker's serious illness, this lecture has been cancelled.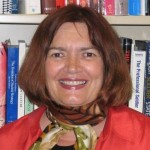 Dr. Mary Hampton, Air Command & Staff College, Maxwell AFB
March 7, 2014
As The Economist wrote recently, "Since the financial crisis erupted five years ago, the leaders of most big European countries—Britain, France, Italy, Spain—have been unceremoniously dumped by their voters. Yet on September 22nd Germany's chancellor, Angela Merkel, won a landslide victory, boosting her Christian Democrats' share of the vote to its highest since unification in 1990. Such a remarkable win after eight years in office during such a rocky period makes her the undisputed leader not just of Germany but of Europe." Dr. Hampton's talk will focus on Merkel's leadership style and how it reveals changes in German political culture since the Second World War.