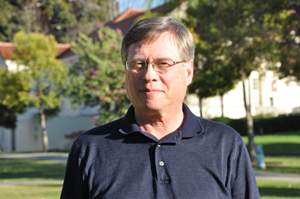 China: Environmental Crises, History and Lessons for an Anxious World
Robert B. Marks, Ph.D., Whittier College
November 1, 2019 (Fri) 3:00 – 5:00 p.m.
Albuquerque Journal Auditorium
7777 Jefferson Blvd. NE
Dr. Marks will highlight the urgent environmental challenges facing China and explore these issues – and others too – within the context of China's very long-term history of relationships between people and nature. He will then present some lessons for how other nations can think about their own environmental challenges, in order to prepare for the way for the best possible policy responses.
Dr. Robert Marks is Professor of History and Environmental Studies at Whittier College. He is the author of several books and articles in Chinese and world environmental history, most notably Tigers, Rice, Silk, and Silt: Environment and Economy in South China (1998), The Origins of the Modern World: A Global and Environmental Narrative from the Fifteenth to the Twenty-first Century (3rd ed. 2015), and China: An Environmental History (2nd ed., 2017). He has an international reputation and has been invited to present papers at conferences in China, Hong Kong, Sweden, Norway, Japan, and the Netherlands. In 2017 was elected to the Board of Directors of the Association for East Asian Environmental History
Lecture: $15/Albuquerque International Association (AIA) Members, $25/Non-Members; Students (under 30) with ID – Free. Please address checks to AIA and mail to AIA, PO Box 92995, Albuquerque, NM 87199 by October 30, 2019. You can also pay on-line with credit card or at the door (cash or check only).
*Early Bird 20% Discount: $12/AIA Members, $20/Non-Members. Payment deadline is October 25, 2019.
Supported in part by the City of Albuquerque