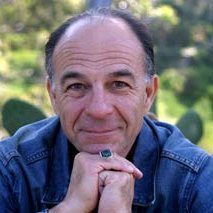 Solito, Solita: Crossing Borders with Youth Refugees from Central America
Jonathan Freedman, Pulitzer Prize-winning journalist
March 20, 2020 (Fri) 3:00 – 5:00 p.m.
Albuquerque Journal Auditorium
7777 Jefferson Blvd. NE
UPDATE as of 3/13: This lecture has been postponed.
They are a mass migration of thousands, yet each one travels alone. Solito, Solita (Alone, Alone): Crossing Borders With Youth Refugees From Central America is a collection of oral histories that tells—in their own words—the story of young refugees fleeing countries in Central America and traveling for hundreds of miles to seek safety and protection in the United States. Fifteen narrators describe why they fled their homes, what happened on their dangerous journeys through Mexico, how they crossed the borders, and for some, their ongoing struggles to survive in the United States. Their intense testimonies will leave us astonished at the bravery of the human spirit. What can their stories teach us about abuse and abandonment, bravery and resilience, hypocrisy and hope?
Jonathan Freedman is a Pulitzer Prize–winning journalist, author and youth mentor with more than thirty years' experience reporting from Central America, Mexico, and the US border. He spent five years interviewing youth refugees and faithfully telling their stories in first-person narratives with co-editor Dr. Steven Mayers. He is the author of From Cradle to Grave: The Human Face of Poverty in America, Wall of Fame: One Teacher, One Class, and the Power to Save Schools and Transform Lives, and a novel, The Last Brazil of Benjamin East.
Lecture: $15/Albuquerque International Association (AIA) Members, $25/Non-Members; Students (under 30) with ID – Free. Please address checks to AIA and mail to AIA, PO Box 92995, Albuquerque, NM 87199 by March 18, 2020. You can also pay on-line with credit card or at the door (cash or check only).

Supported by the City of Albuquerque