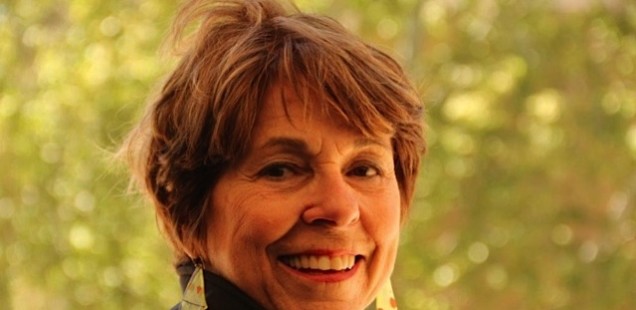 Beirut: Gateway to the Middle East
Monika Ghattas, Ph.D.
April 14, 2019 (Sun) 3:00 – 5:00 p.m.
Albuquerque Museum
2000 Mountain Rd NW, Albuquerque, NM 87104
This sojourn to Beirut will focus on the city's reputation as the gateway to the Middle East. For many travelers coming from the West, particularly from Europe and America, this city is their first introduction to the Middle East. Already in ancient times Beirut and Lebanon served as a bridge between East and West Seafaring Phoenicians carried Eastern learning and skills westward.  Centuries later European merchants landed here to begin their journey to spice markets further East.  Today Beirut shares much of the general Mediterranean ambience, but it is also linked linguistically, culturally, and in other subtle ways to the countries and people located further to the East.  Dr. Ghattas will take us on a virtual tour of Beirut, a city that is a heady mixture of East and West—in languages, food, and in many cultural nuances.  This contrast and complexity gives Beirut its vibrant and exciting identity
Monika Ghattas is a long-time member of the Albuquerque International Association, where she is on the Board of Directors and also chairs the Book Club.  She taught European and Far East history at CNM for many years and recently published a book titled "Los Arabes of New Mexico:  Compadres from a Distant Land".  It is the story about the early Lebanese and Syrian immigrants who first came to the territory of New Mexico in the late 19th century. In addition, she volunteers at the Albuquerque Museum, where she has been a docent for many years. She loves to travel and visit unconventional destinations.
Lecture: $15/Albuquerque International Association (AIA) Members, $20/Non-Members; Students (under 30) with ID – Free. Please address checks to AIA and mail to AIA, PO Box 92995, Albuquerque, NM 87199 by April 11, 2019. You can also pay on-line with credit card or at the door (cash and check only). 
*Early Bird 20% Discount: $12/AIA Members, $16/Non-Members. Payment deadline is April 7, 2019.
Supported by Urban Enhancement Trust Fund, Haverland Carter Lifestyle Group
and Sandia Laboratory Federal Credit Union